Zacatecas
---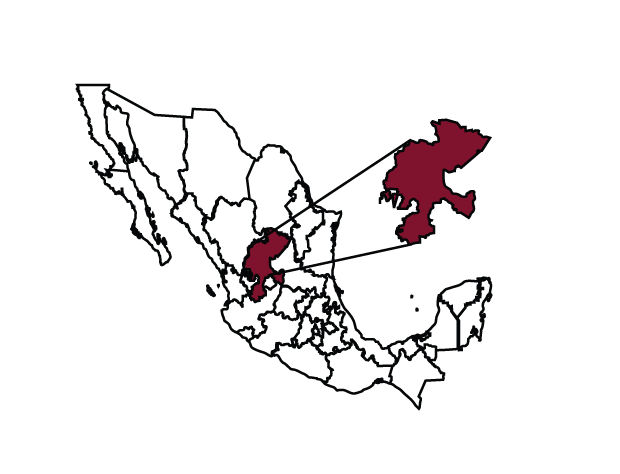 ---
Geography / Location:
Western region of the Mexican highlands.
Elevation:
Most vineyards sit at an avgerage 500 feet above sea level.
Weather:
Average temperatures range from 62 to 86 feet.
Soils:
The soils are very clayey, mostly of medium to shallow depth, with a great capacity for moisture retention.
Producers in the region:
Rainfall:
18 to 20 inches per year.
White Grapes:
Gewürztraminer
Chardonnay
Chenin Blanc
Sylvaner
Trebbiano
Colombard
Red Grapes:
Cabernet Sauvignon
Ruby Cabernet
Tempranillo
Merlot
Petit Syrah
---
We represent from this region the following brands
---