---
CASA MAGONI
The Story

Born and raised in Morbegno, Italy, Camillo studied and received his Enology and Viticulture degree from the prestigious Enologica a Di Alba, located in Piedmont, Italy.
After working at the renowned Nino Negri de Chiuro winery in Valtelina, Camillo joined the winemaking team at L.A. Cetto in Baja, California. He quickly rose through the winemaking ranks at Cetto and ultimately spent 40 years with the winery.
Bodegas Magoni was established in 2002 and initially focused on producing high quality wines from private consumption. In 2013, the Magoni Family introduced their first portfolio of wines available to the public, all of which are produced from grapes harvested from their vineyards.
The Location
Today, the Magoni family is one of the largest growers in Valle de Guadalupe and their client list reads like a "Who's Who" of the Baja winemaking community. Growing more than 110+ different grape varietals on more than 278 hectares, Camillo has literally created the largest experimental vineyards in El Valle. If Baja Norte ever becomes known for certain grape varietals, ultimately it might be the due to the time and resources Camillo invested and the lessons he shared with the winemaking community.
The Winemaker

Camillo Magoni was born in Morbegno, Italy, bordering the Engadine, Switzerland. He did his professional studies at the prestigious Viticulture and Enology School of Alba, in Piemonte, graduating in 1962.
After working at the renowned company Nino Negri de Chiuro in Valtellina itself, he decided to leave the country after accepting Angelo Cetto's invitation to come to Baja California and join the company's technical team. Eng. Camillo Magoni has been a lover of the land and has known how to extract precious fruits from it. He has dedicated more than 50 years to cultivating the Valle de Guadalupe region and neighboring valleys. As a winemaker, he has managed to produce wines of various brands of excellent quality.
Camillo Magoni is a pioneer in his work, with an affable, responsible and prudent nature. Researcher and insatiable reader, passionate about the history of Baja California, the community, culture, traditions, family values and wine.
Owner: Magoni Family
Winemaker: Camillo Magoni
Production: 20,000 cases
---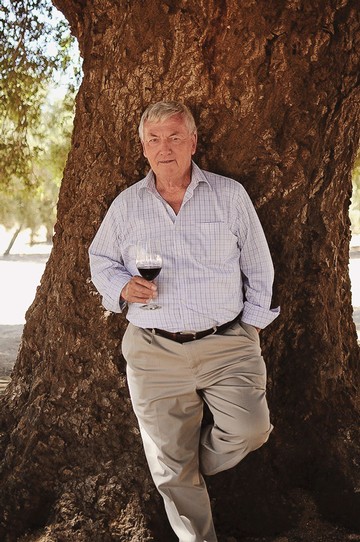 Camillo Magoni
Photogallery rendered here.
Contact
Website: www.casamagoni.com
Email: reserva@casamagoni.com
Tasting Room Hours:
10:00am to 6:00pm Monday - Sunday.
---
Market Availability
AZ

CA

CH

CO

DC

FL

MD

MN

MT

NC
NJ

NM

NY

NV

OR

SC

TN

TX

VA

WA

WI
---
Tasting Notes
---
Bottle Shots