Our Story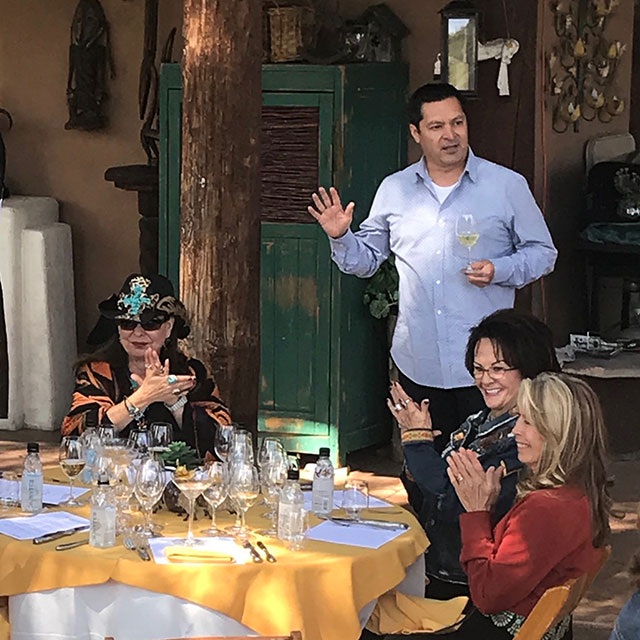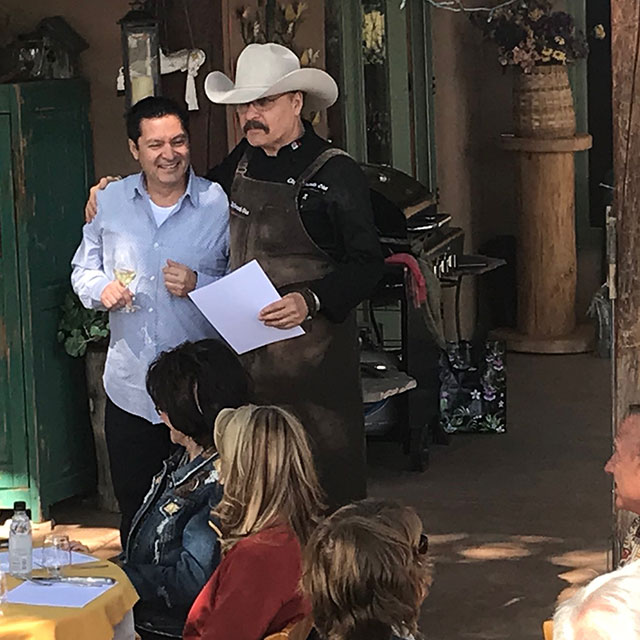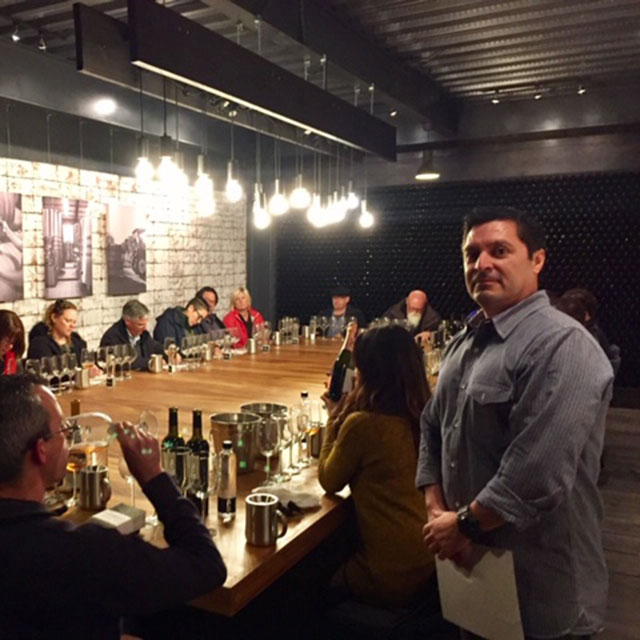 ---
One visit to Valle de Guadalupe was all it took for me to fall in love with the region. It was apparent that the region was on the verge of something special. The wines were unique and interesting while the Baja-Med inspired cuisine was breathtakingly delicious. Yet, the region's "secret ingredient" is its people and the vast array of cultures that have evolved into what is today's Baja wine community. I was convinced that as these elements converged it would set the stage for the broad introduction of Mexican wines into the U.S. market.
As high-end Mexican cuisine continues to evolve, the opportunity for premium Baja wines will likewise expand. While Mexican wine would seem to be a no brainer for the likes of Caracol & Xochi in Houston, Frontera Grill & Leña Brava in Chicago, Chaak Kitchen & Border Grill in California and La Contenta & Empellon in New York, they have also found acceptance at The French Laundry, The Ritz Carlton, Del Frisco's and the Waldorf Astoria Hotel - Las Vegas.
Proudly, in less than 5 years La Competencia Imports has orchestrated the broadest and deepest penetration of Baja wines into the U.S. market. Today, our portfolio of 20+ wineries is available via local distributors in nearly half of the United States. At our current growth rate we expect have distribution agreements in 30+ states before the end of 2021.
While the number of cases sold is a solid measure of performance, our ultimate goal is much larger. Our focus is to help position Baja California as a world-class wine region, contribute to the development of strong brands and establish a platform from which Mexican wine producers can succeed in the ultra-competitive U.S. market.
While these goals are certainly lofty, with the help and support of the Baja Wine community, they are most definitely attainable.
Tomás Bracamontes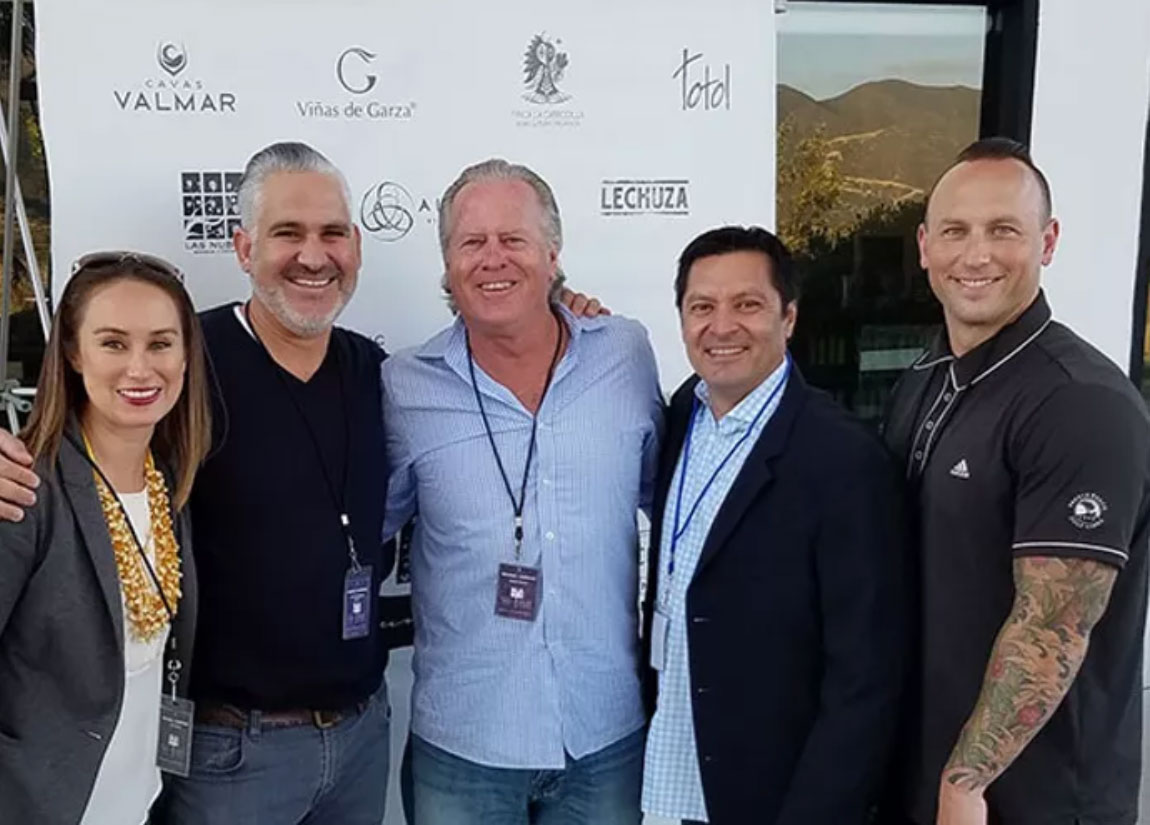 Michelle Martain (La Mision), Maurice DiMarino (Cohn Restaurant Group), Michael Langdon (Whole Foods), Tom Bracamontes (La Competencia) and Danny Fancher (Estancia La Jolla)
---
About Tomás
Little did I know that past careers as a stockbroker and a record company executive would serve as the foundation for a career in the wine industry. Combined they proved to be the perfect convergence of business, finance, marketing and an appreciation for the creative process.
At its core, my willingness to explore a variety of career paths underscores a fundamental belief that "Life is too short", change should be embraced and wasting time is not an option. The loss of my sister Kim to breast cancer in 2012, was a painful reminder of how quickly things can change. While it may sound cliché, the best way for me to honor her memory & spirit is to ensure that my life has meaning and that I invest my time wisely with the goal of servicing and helping others.
The "journey" that has become La Competencia Imports has been one of the most fulfilling adventures of my life. Together, my friends in the Baja Wine Community and I are building something truly special. Together, we are not only creating new businesses and exploring new opportunities, but we are building legacies that will be passed on to future generations. Hopefully the risks that we take today will serve as an example and inspire others to pursue their dreams.
Education
Pepperdine University - B.S. Business Administration
Semester at Sea - International Business Studies
Work History
Bear Stearns & Co. - Retail Broker
Delicious Vinyl Records - Director of Urban Promotion
Tommy Boy Records - National Director of Urban Promotion
Sony 550 Music - Vice President Urban Promotion
Virgin Records - Sr. Vice President Black Music Division
Mi Sueño Winery - Director of Sales & Marketing
TBA Napa, Inc. - Founder
La Competencia Imports - Founder