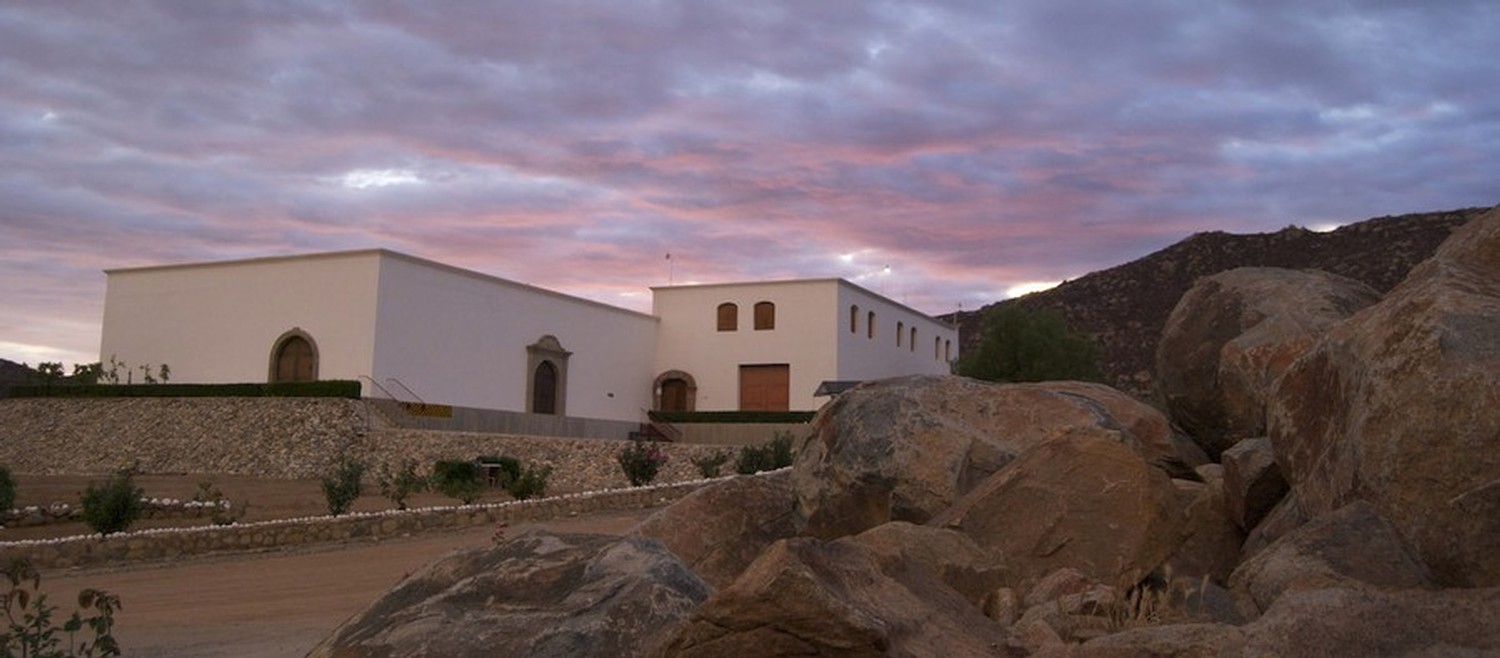 Château Camou
Château Camou is the result of a dream, and of love for wine and for the land of Mexico. For a long time the founder, Fernando Favela Lozoya, researched the best way to achieve his profound wish to make great wines and in 1993, with a partner, he bought an old vineyard in a canyon called Cañada del Trigo, in the northwest corner of the Guadalupe Valley in Baja California, lands which had belonged to the Mission of Our Lady of Guadalupe. In November, 1994, his son Fernando Favela Vara began the construction of a modern winery where bordeaux varieties were grafted onto the existing vines and the fascinating task of making great Mexican wines began.
The Vineyard
La Cañada del Trigo is located in the northwest corner of the Guadalupe Valley. This small canyon is surrounded on three sides by hills; a water source, which flows from Tecate, feeds the two wells on the property. The soil is mostly clay-based and stony and doesn't have the high mineral concentrations that are found in other parts of the valley. All of this creates a truly unique microclimate.
Today they have 21.5 hectares (41 acres) planted to the many varieties.
Photogallery rendered here.
Contact:
Tasting Notes: