Coahuila
---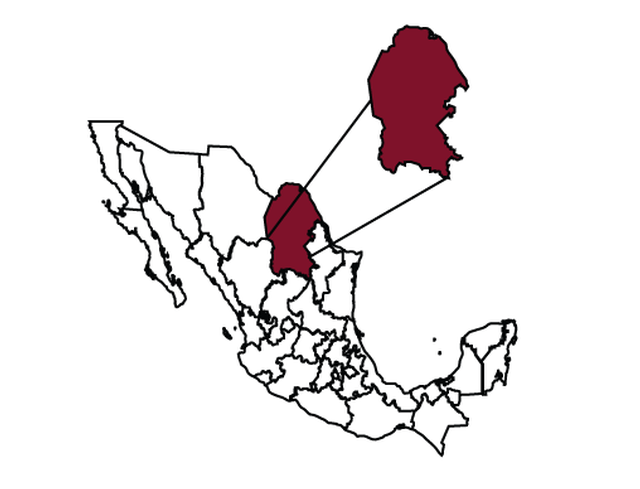 ---
Geographic Location:
Elevation:
Most vineyards are 2,300 - 8,700 feet above sea level.
Weather:
Average temperatures are in the low 60s to mid 80's.
Rainfall:
The region averages 15-16 inches of rain per year.
Soils:
Predominant types include clay, limestone & sand
Plantings:
Approx. 2,500 acres are planted to vines
Producers In The Region:
Noteworthy:
The first winery in the western hemisphere was founded in Coahuila in the 1500s.
Red Grapes:
Cabernet Suvignon
Cabernet Franc
Caladoc
Malbec
Pinot Noir
Ruby Cabernet
Shiraz
Tempranillo
White Grapes:
Chardonnay
Chenin Blanc
Muscat de Alexandria
Verdejo
---
We represent from this region the following brands
---