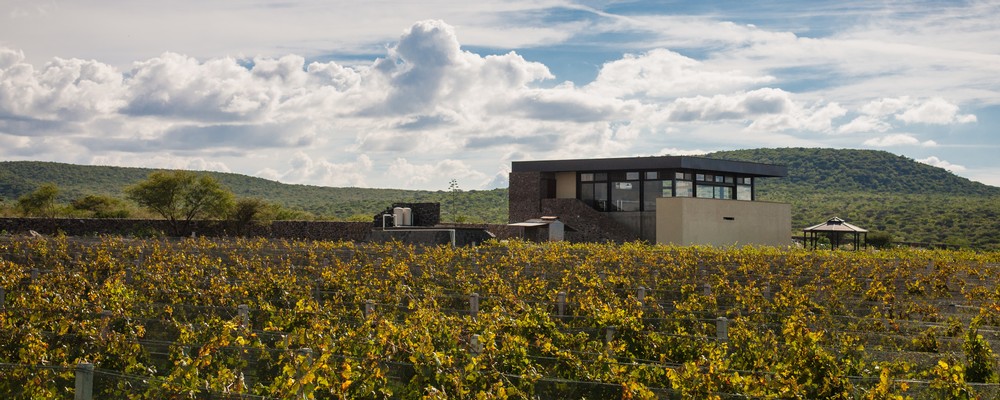 ---
Vinaltura
Vinaltura was established in 2014, in Queretaro, Mexico, as a family project. They believe in making "terroir' wines that reflect patience, passion, and tradition in winemaking, as well as respect for nature and the environment.
VINEYARD
Their vineyard is located over 6,000 ft above sea level, with a semi-arid climate, on loamy clay soils, which produce low yields. Grapes are hand-harvested in optimum conditions, fermented in small batches, and harmoniously blended.
WINERY
Vinaltura makes their wines with passion, supported by technological innovation, the qualified human factor, the best practices, and attention to quality. Vinaltura harvests their grapes in small quantities to make micro-vinifications, with minimal oenological intervention, managing to produce great wines that express the typicity of the region, diversity of the vine, the identity of the terroir, and the personality of Vinaltura.
---
Winemaker: Mr. Hugo D'Acosta
Hugo 'Acosta agricultural engineer and studied enology in Montpellier, France, and Turin, Italy. He was director of Santo Tomas, one of the historic wineries in Mexico. Owner of Casa de Piedra winery, and he has advised several wineries projects
Photogallery rendered here.
Vinaltura Statement
WE DREAM of transcending making wine in the family.
WE THINK Queretaro has the potential to become a model for Mexican wine.
WE BELIEVE wine should always be in our daily life.
WE LOVE the art of winemaking.
---
Market Availability: Coming soon
Tasting Notes:
N/V Vinaltura - Sparkling Wine
2020 Vinaltura - Bajio Blanco
2019 Vinaltura - Chenin Blanc
2020 Vinaltura - Gewurztraminer
N/V Vinaltura - Dessert Wine Vino Blanco