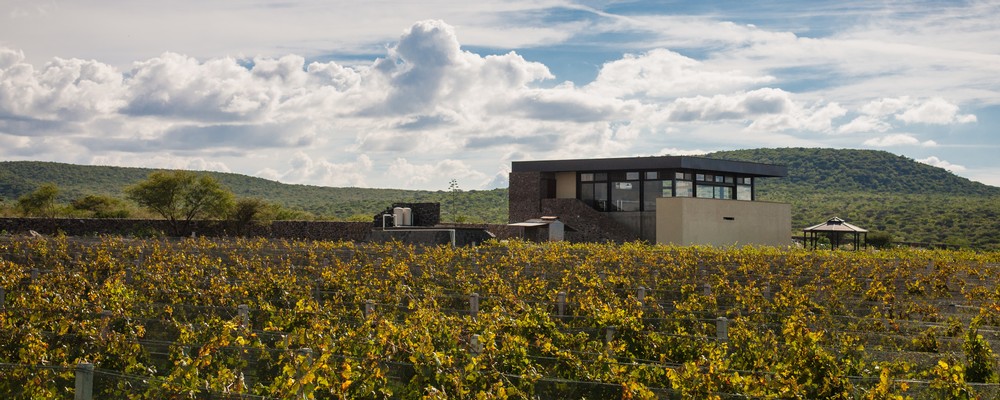 ---
Vinaltura
Vinaltura was established in 2014, in Queretaro, Mexico, as a family project. Familia Duer believes in making "terroir' inspired wines that reflect patience, passion, and tradition in winemaking. Their respect for nature and the environment is clearly evident in the qualtiy of their wines. While certainly humble their is no shame in taking credit for producing some of Mexico's finest white and sparkling wines.
VINEYARD
The vineyard is located at more than 6,000 ft. above sea level, featuring loamy clay soils in a semi-arid climate. All of which contributes to low yields of extremely high quality grapes. At harvest, the fruit is hand-harvested under optimum conditions and fermented in small batches.
WINERY
Vinaltura's wines ae equal parts passion, technological innovation, commitment to quality and attention to deal. Vinaltura harvests their grapes in small quantities and utilizes micro-vinifications in order to illicit the best qualities from each and every vineyard block.
Minimal oenological intervention results in wines that express the typicity of the region, the diversity of the vine, the uniqueness of the terroir and the personality of Vinaltura.
---
Winemaker: Mr. Hugo D'Acosta
Hugo 'Acosta agricultural engineer and studied enology in Montpellier, France, and Turin, Italy. He was director of Bodega Santo Tomas, one of the historic wineries in Mexico. Hugo is also the Owner/Winemaker of Casa de Piedra in Valle de Guadaupe and he has advised numerous other winery projects
Photogallery rendered here.
Vinaltura Statement
WE DREAM of transcending making wine in the family.
WE THINK Queretaro has the potential to become a model for Mexican wine.
WE BELIEVE wine should always be in our daily life.
WE LOVE the art of winemaking.
---
Market Availability: Coming soon
Tasting Notes: