Bruma

Socalo & Border Grill
"RE: Her Baja Special Wine Selection"
10% OF THE PROCEEDS WILL BE DONATED BACK TO RE: HER*
The wines that we've selected for our "RE: HER Baja Winter Wine Shipment will provide you with an opportunity to better understand and appreciate the winemaking styles of Camillo Magoni (Casa Magoni) and Lulu Martinez (Bruma & Palafox). For different and unique reasons, both are leaders within the Baja wine community and the quality of their wines & dedication to promoting Baja, have helped to expand consumer awareness throughout the United States!
Considering that there are more than 100+ grape varietals currently being grown in Baja, it's nearly impossible to showcase the region's winemaking wealth with 1 or 2 bottles of wine. The 6-bottle collection that we've curated is designed to display the diversity and adventurous winemaking approach embraced by two of the region's most interesting winemakers.
Thank you for your continued patronage and support. We hope that you, your family and friends remain safe and healthy during these uncertain times. Provecho!!
(* 10% of the cost of each wine shipment, not including tax and shipping)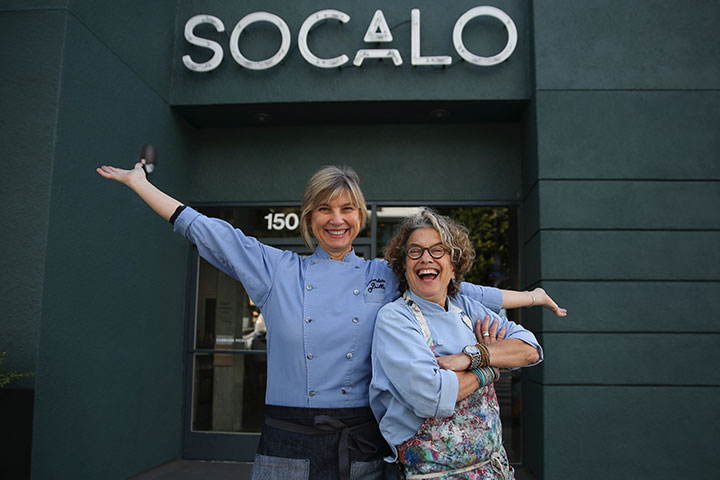 Co-Chefs & Co-Owners / Mary Sue Milliken & Susan Feniger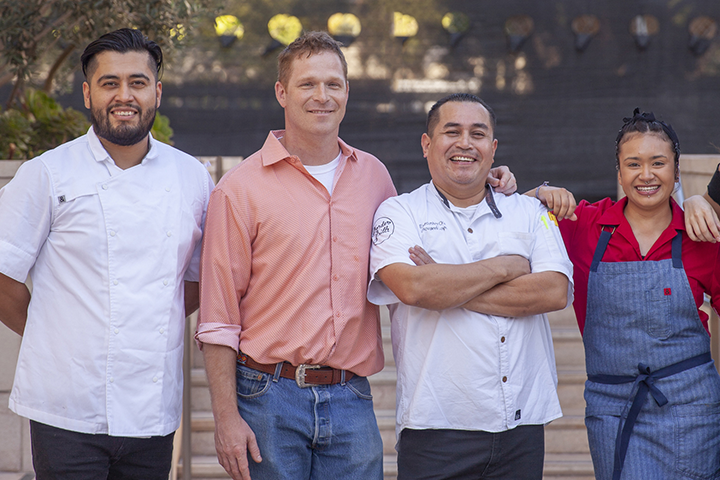 The Socalo Team
---
Wine Package Customer Benefits
In addition to receiving a tasty selection of incredible Baja wines customers will receive the following benefits:
1 Complimentary appetizer or dessert from either Border Grill or Socalo
Wines priced below standard restaurant pricing
Priority Invitations to future wine & liquor events
Free recipes from Celebrity chef/owners accompany each shipment
No "corkage" on all Mexican wine brought into Border Grill or Socalo
Subsidized Shipping
Future Purchases
* There is NO purchase commitment beyond this shipment.
* Socalo/Border Grill & La Competencia periodically collaborate on wine shipments that customers are "invited" to order.
(ADDITIONAL DETAILS CAN BE FOUND ON THE SIGN-UP PAGE)
RE: HER Baja Wines
6 Bottle Shipment - $159.00, plus tax. (Free Shipping)
Casa Magoni Chardonnay Vermentino
Casa Magoni Merlot Malbec
Casa Magoni Nebbiolo
Bruma Plan B Chardonnay
Bruma Ocho Blanc Noir
Palafox Pionero Tinto
---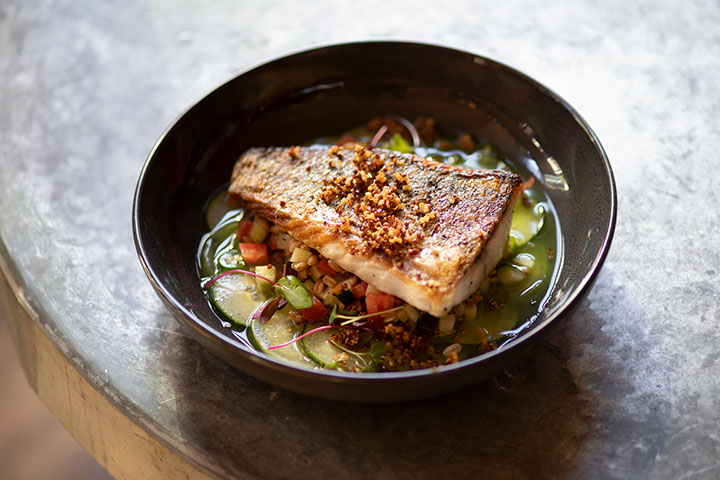 Baja Seabass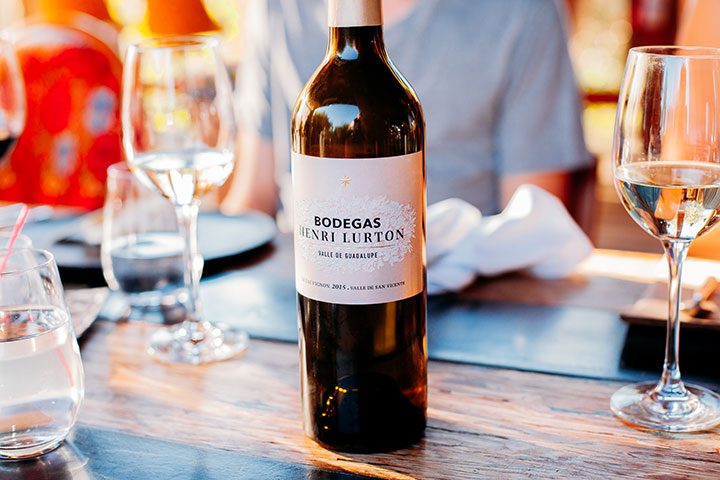 Bodegas Henri Lurton Sauvignon Blanc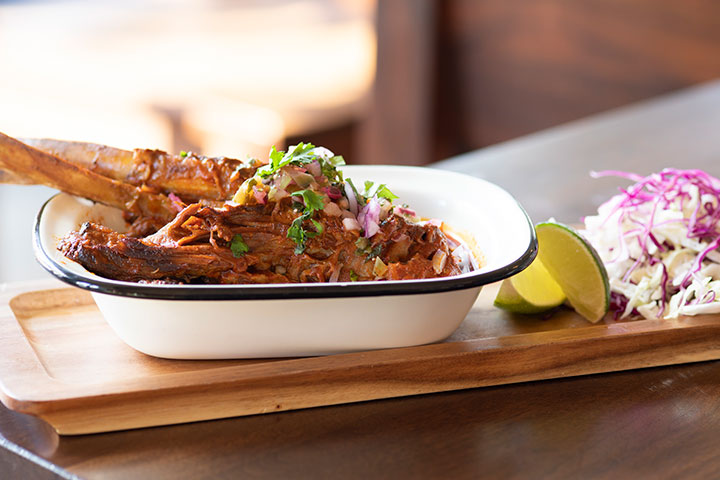 Lamb Birria